About Us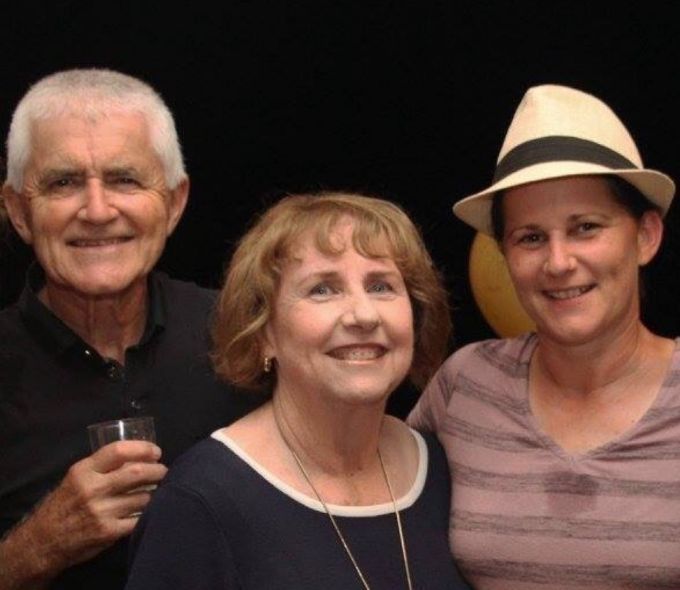 Diane Ballantyne established Kantenna Kennels in 1964. She bred her first litter in 1968 while living with her parents in Camp Hill. Diane and her husband Rob moved to Greenbank in 1971 where they opened a small boarding kennel which they ran together while showing and learning about the breed.
In 1979 they sold the kennels and moved to Loganlea where they continued showing and breeding. In 1991 a growing family and increasing interest in the dogs saw the Ballantynes and Kantenna Kennels re-locate to a ten acre property in the beautiful Wolffdene Valley where they remain today.
Diane Ballantyne has been awarded the German Shepherd Dog Council of Australia's 'Service Medal' for personal contribution within the breed. She has also been awarded a '50 year service' appreciation plaque by The German Shepherd Dog Club of Queensland as well as a Life Membership to the club.
Whilst Diane now enjoys a very well earned retirement at our Wolffdene Valley property, she maintains constant contact with the day to day running of the Kennels and takes great pleasure in visiting our Lockyer Valley Property, continuing to pass on her wealth of knowledge to daughter Sharon.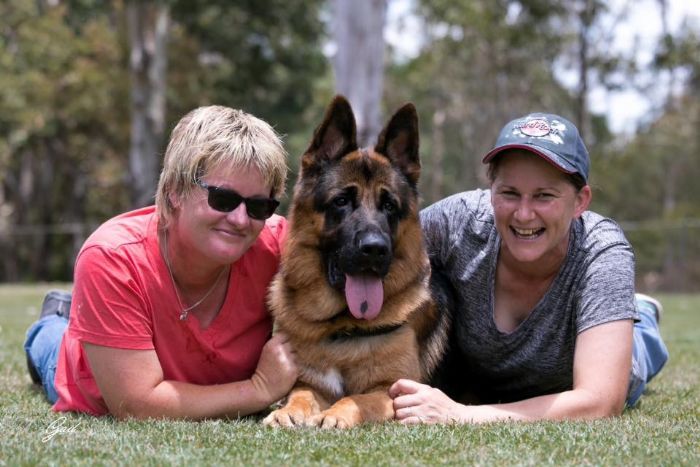 Diane's daughter Sharon Ballantyne-Gordon (joint owner of Kantenna Kennels) was born into an atmosphere that centred around the dogs. From a very young age she was encouraged to participate in all aspects of the dogs care and wellbeing.
From there her love of the breed has done nothing but grow. As a teenager she competed in junior handler classes with the dogs, forging her way to become one of Australia's top young gun handlers. Sharon has had the pleasure of handling many of Australia's most influential German Shepherd Dogs over the years.
Sharon acheived her ANKC Championship German Shepherd Dog Council of Australia Specialist Judges licence in 2016 followed by achieving her Breed Surveyor Licence in July 2018.
Sharon has dedicated the most part of the past twenty years to volunteering to a variety of positions on the committee of The German Shepherd Dog Club of Queensland.
Sharon, along with her wife Sarah (who has a background in Vet Nursing and Animal Rescue and Rehabilitation) take great care and much enjoyment with each litter raised at Kantenna Kennels.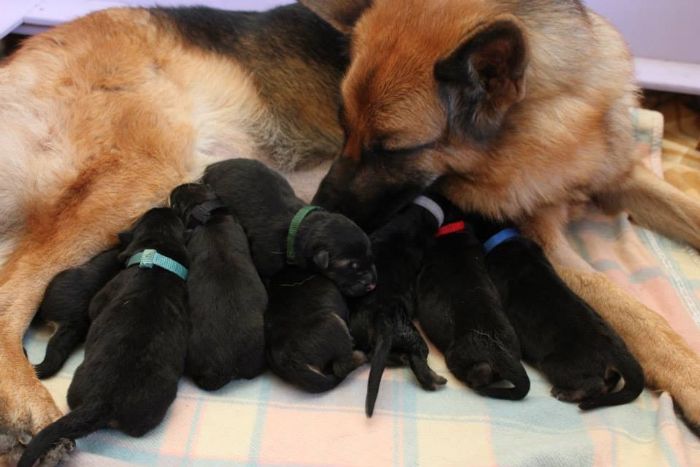 Our puppies are raised from birth in the bedroom with us and progress through three different stages of age appropriate play areas as they grow. Puppies are exposed (among other things) to cats, chickens, loud noises and environmental stimulation (such as lawn mowers, vacuum cleaners and other standard household noises) They have begun toilet training, basic obedience and crate training by the time they go to their new homes at 8 weeks old. We ensure our puppies are supervised 24 hours a day 7 days a week, from birth to the time they leave us.
We aspire to produce well adjusted, social, reliable, friendly dogs who make wonderful additions to families. We take our responsibility as breeders incredibly seriously and are very selective about the forever homes our puppies go to.
Here at Kantenna Kennels we only breed from dogs that have been successfully breed surveyed and have gained their A and Z Stamps from the German Shepherd Dog Council of Australia. We firmly believe this is a prerequisite for any German Shepherd breeding dog.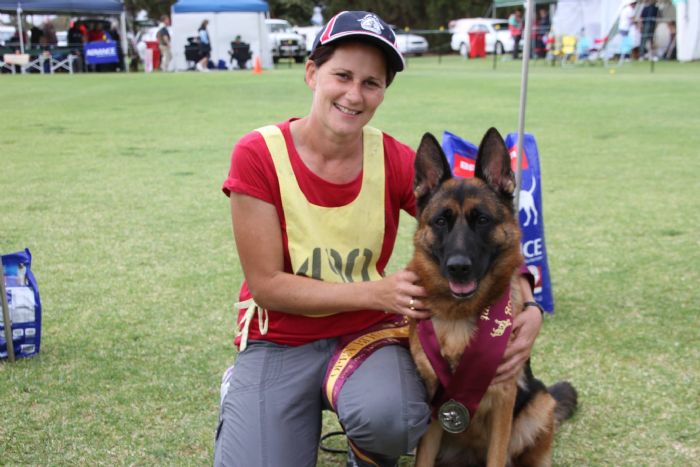 Kantenna Kennels are the proud breeders of Gold and two Silver Medals at Australian Nationals.
Breeders of two Siegerin Titles at the Australian Main Breed Exhibitions.
Kantenna German Shepherds have been awarded Excellent Select, Excellent Merit and multi Excellent gradings by top Australian and overseas Judges.
Kantenna Kennels are breeders of dogs who have achieved many Australian Championship Titles and Obedience titles.
Kantenna Kennels have been awarded Gold, Silver and Bronze Medals by the German Shepherd Dog Council of Australia in the Hip and Elbow Schemes.
Kantenna Kennels are accredited breeders with Dogs Queensland and hold Kennel licence 2373 with Logan City Council (BIN 4100031058)